Name: DF101/DF102
Appearance: white powder
Package: 25kgs/drum
Usage: can be processed to be film, sheet, rod, gasket, bearing and presintered materials.
Polytetrafluoroethylene (PTFE), commonly known as "the king of plastics", is a polymer compound formed by the polymerization of tetrafluoroethylene. Insulation and good resistance to aging. Used as engineering plastics, can be made into PTFE tube, rod, tape, plate, film, etc. Generally used in corrosion-resistant pipes, containers, pumps, valves, radars, high-frequency communication equipment, and radio equipment with high performance requirements.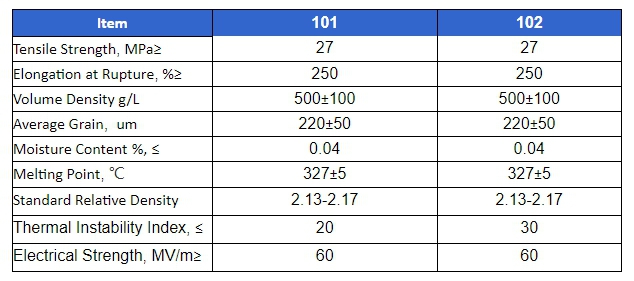 We could supply as customers' special requirments.